Today, we'll look at some wonderful Ramadan gift ideas for both kids and adults.
Ramadan, or the Muslim fasting month, is a time for spiritual growth and reflection, as well as giving and sharing. Many Muslims are eager to boost their generosity at this time.
It's also a time to reflect on the many blessings we've received during the year.
Giving Ramadan gifts to your loved ones is a fantastic way to practice those virtues with them!
Look no further if you're seeking creative Ramadan gift ideas for friends and family.
But first, let's have a look at…
This prayer mat is both useful and stylish, as it is made of excellent fabrics that are soft, lightweight, and easy to fold. It is a terrific present because it includes a travel pouch that may be used as a cosmetic pouch to hold possessions and loose items like glasses, keys, or cell phones while praying.
Reminisce over Ramadan's special days by putting them in a customized snap book. because memories are made just once, but they are cherished for a lifetime with Ramadan Gifts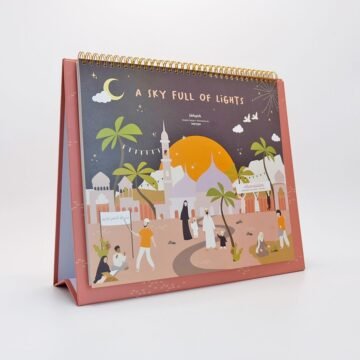 This book by Tiny Type and Fabbguds is aimed at helping Muslim parents teach their children about the importance of Ramadan and other essential Islamic values via stories like "Angels and Jinns" and "Four Quls." Children will also love conducting hands-on activities with the provided stickers. This year, make the holy month more special for your family by bonding over this wonderful book as Ramadan Gifts.
A Chocolates Tower basket makes a wonderful gift package for children. They're a delectable way to encourage kids to try fasting and share iftar with their friends and family.
The Chocolate box is a terrific option if you're looking for Ramadan hamper ideas. They are fully halal and do not include any animal products.
They also feature popular candies like Fizzy Cola Bottles, Bubblegum Bottles, and others. What better way to get kids excited about iftar than with sweets?
A halal sweets box is the ideal present for anyone searching for something yummy and thoughtful.
Why not give one-of-a-kind and meaningful prints for the home instead of food or hampers? The combination of modern calligraphy and appealing colour palettes in these wall art prints will enrich a space while also serving as a lovely daily reminder of Islam's steadfastness in the home.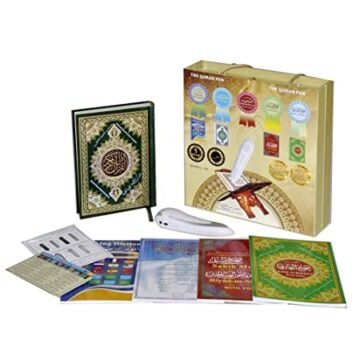 The Holy Quran is one of the best Ramadan or Eid presents you can give somebody. I prefer to think of it as a two-gift scenario: a present for both the giver and the recipient. Because every time someone reads it, you will be rewarded with good deeds (ajar).
In Islam, the Quran is a holy book that holds a special place in the hearts of Muslims around the world. It can serve as a source of inspiration and direction, as well as a useful tool for learning about Islam.
Consider gifting a Quran to someone you care about as a gift that will truly touch their heart. They'll be grateful for your consideration, and they'll love reading this unique book.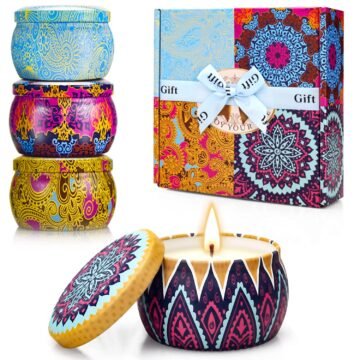 A scented candle gift set is an excellent Islamic gift for women. This gift is appropriate for both Ramadan and Eid. The highlighted candle set was created with ladies in mind and includes candles in four different scents: fig, lavender, spring, and lemon.
Because each candle weighs 120 grams, it can burn for up to 30 hours. To avoid hazardous smoke, the cotton wicks are lead-free. Finally, they are packaged in a beautiful gift box. As a result, there's no need for additional wrapping paper.
Including dates in your daily routine provides several health and well-being benefits. Dates are high in fiber, nutrients, and disease-fighting antioxidants, and they help to maintain healthy gut health. Dua Dates has a large assortment of premium dates available to start your Ramadan off well. They have everything from soft sukkary rutob dates to crunchy mabroom dates (even in carton sizes for a very delectable treat!).
9) DONATE TO CHARITY
Donating to the mission of a cause that is dear to your heart is a considerate present to yourself and to society.